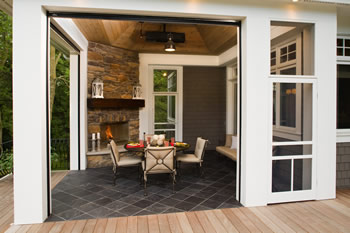 Palm Beach Enclosures of Nashville, Tennessee brings gracious living to any home,transforming a patio, deck or porch into an inviting retreat nestled in the natural beauty of the outdoors. These versatile screen enclosures give you and your family the opportunity to enjoy all that is wonderful about the outdoors. . . safe from nature's hassles of rain, bugs and the sun. We can custom build any screen room to your liking, with any material. Be sure and read more about our Four Seasons Solar Polar screen mesh, the strongest solar screen made. This solar screen is manufactured for Palm Beach Enclosures, and you cannot get it anywhere else!
Our Mission Statement is encompassed in our Core Values:
Continual Quality Control and
Exceptional Customer Service & Satisfaction
These Core Values result in a value-added addition. Because of these goals, our price could be higher; but less construction issues and customer concerns is our end product. This is what separates us from our competition.
Call today & Maximize your outdoor living! (615) 726-1010